Pennrose Awarded Housing Tax Credits for Stoneridge Villas Phase II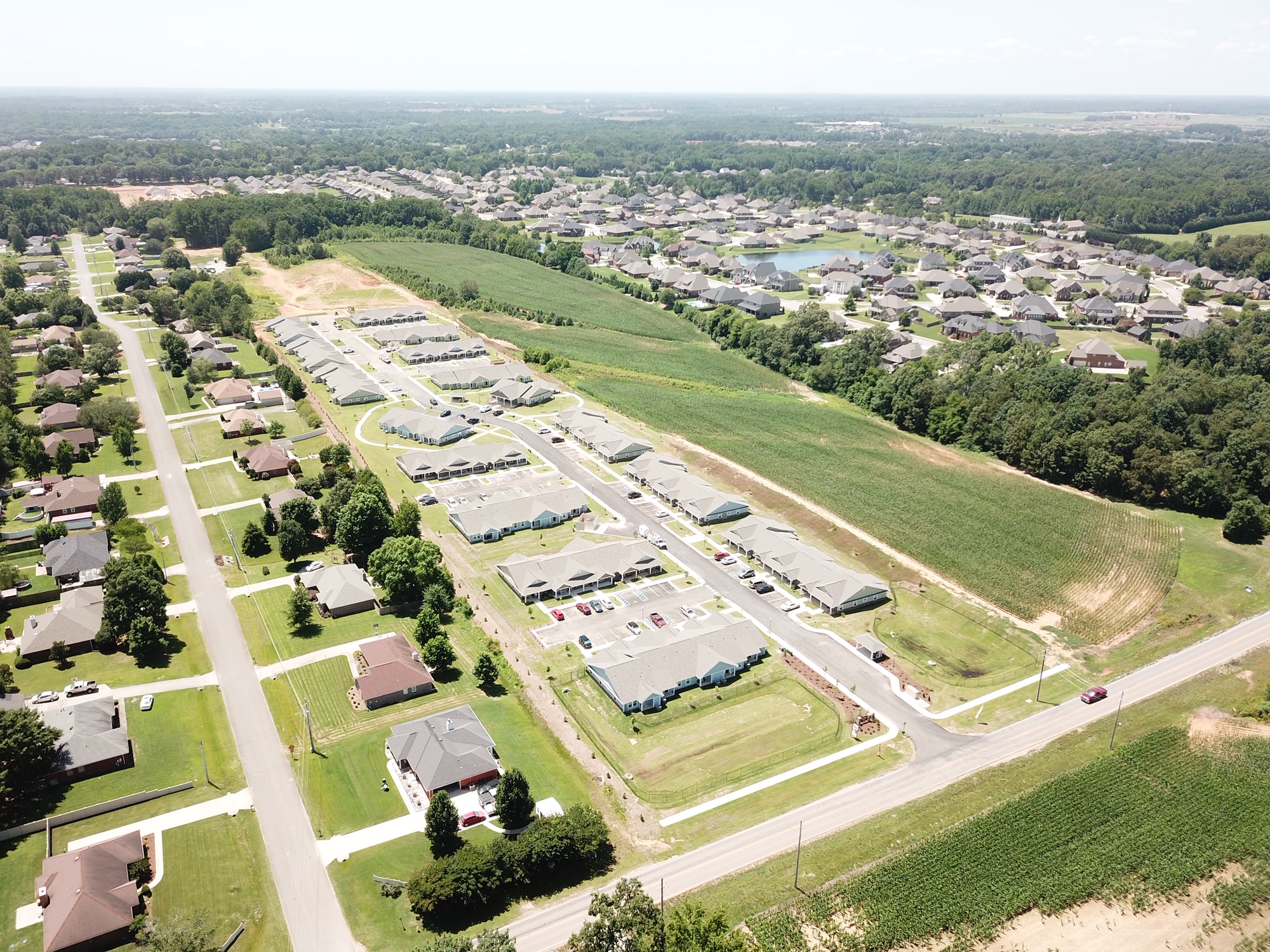 Pennrose and the Huntsville Housing Authority (HHA) have been awarded low-income housing tax credits from the Alabama Housing Finance Authority for Stoneridge Villas Phase II in Huntsville. The Finance Authority announced 20 multifamily developments to receive HOME Investment Partnerships and Low-Income Housing Tax Credit awards as part of its 2020 program.
Once Phase II is complete, the Stoneridge Villas development will include 145 units of high-quality, affordable apartments for seniors. Phase II includes 65 units for seniors aged 55 and older with one- and two-bedroom options available. While all 65 units will be fully adaptable, five will be wheelchair-accessible and two will be outfitted for residents with hearing or vision impairments. The apartments will be managed by Envolve Client Services.
"We're honored to continue our partnership with the Housing Authority and help meet the City's high demand for quality, affordable housing for seniors," said Mark Straub, Regional Vice President at Pennrose. "Stoneridge Villas will serve as a catalyst for the neighborhood's continued revitalization and benefit the Huntsville community for years to come."
The energy-efficient units will feature contemporary fixtures and appliances, including dishwasher, refrigerator, washer/dryer, microwave, ceiling fans, ceramic tiled bathrooms, and individual HVAC. Residents will also have access to a host of onsite amenities, including a walking trail, covered picnic pavilion, fitness center, maintenance and management office, community clubhouse, and computer room with free internet. The site is conveniently located near shopping, restaurants, recreation, religious institutions, and the Madison Hospital.  
"The Huntsville Housing Authority is excited to continue the development of high-quality housing with Pennrose," said Quisha Riche Esq., Deputy Executive Director with Huntsville Housing Authority. We experienced great success with Phase I of Stoneridge Villas and look forward to the same with Phase II. Pennrose has played an integral part in assisting us in the fulfilment of our mission to develop Housing."
HHA and Pennrose have an established track record of success, previously partnering on Stoneridge Villas Phase I, which opened at 1700 Balch Road in September 2019. The Stoneridge Villas development builds on the City's efforts to revitalize the West Huntsville area and create new affordable housing options for local seniors.   
Pennrose develops high-quality residential communities throughout the country and the Southeast region of the United States. Most recently, Pennrose celebrated the groundbreaking of the Cromwell Hills and Emerald Villages redevelopments in Chattanooga, Tennessee. Pennrose's southeast regional office is based in Tennessee.